Post by Professor S. on Jan 22, 2022 13:37:49 GMT -5
When we moved from a suburban housing addition to a rural homestead a year ago, my realtor and I immediately saw what the upstairs part of the barn could become. It's not nearly finished, but I am pleased with the progress thus far.
I don't have any photos of what it looked like before my friends and I started working on it, but it was a mess. I spent a solid week just cleaning out the scrap, dust, dirt, and desiccated vermin carcasses. One thing it did have was 12 banks of bright fluorescent lights controlled by a trio of light switches. The main room is 16' x 39' with an 8' wide area that runs most of the length of the eastern wall.
One of the first things that needed doing was to reinforce the floor. The guys who built the upstairs part intended it to be used for light-duty storage, so they left the original 7/16" roof as the upstairs floor. We put another layer of 7/16" over it; soon discovering that the room is a parallelogram with a slant of .5" every foot. I credit my best friend Bill's circular saw prowess and mathematical acumen. A contractor friend of mine came over to welcome us into our new home and got pressed into service to install windows in the north and south walls.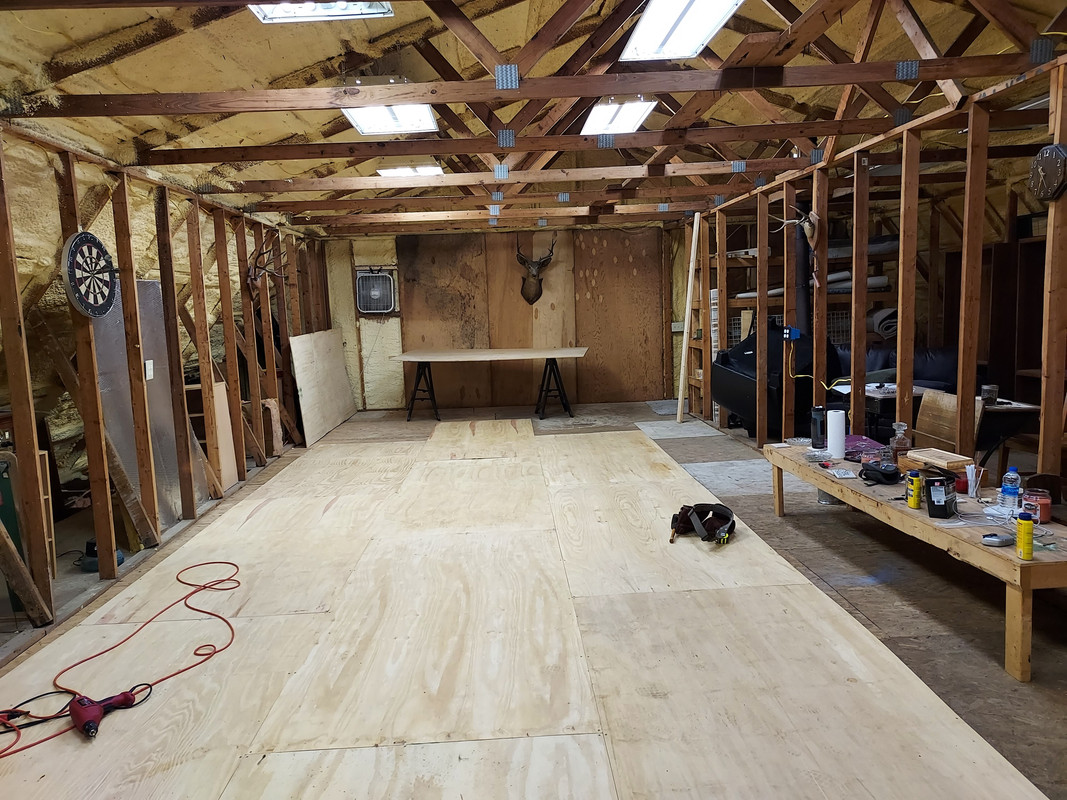 The next order of business was painting the floor to protect it against moisture and spills. I used the "Octopus Grey" left over from one of my wife's projects.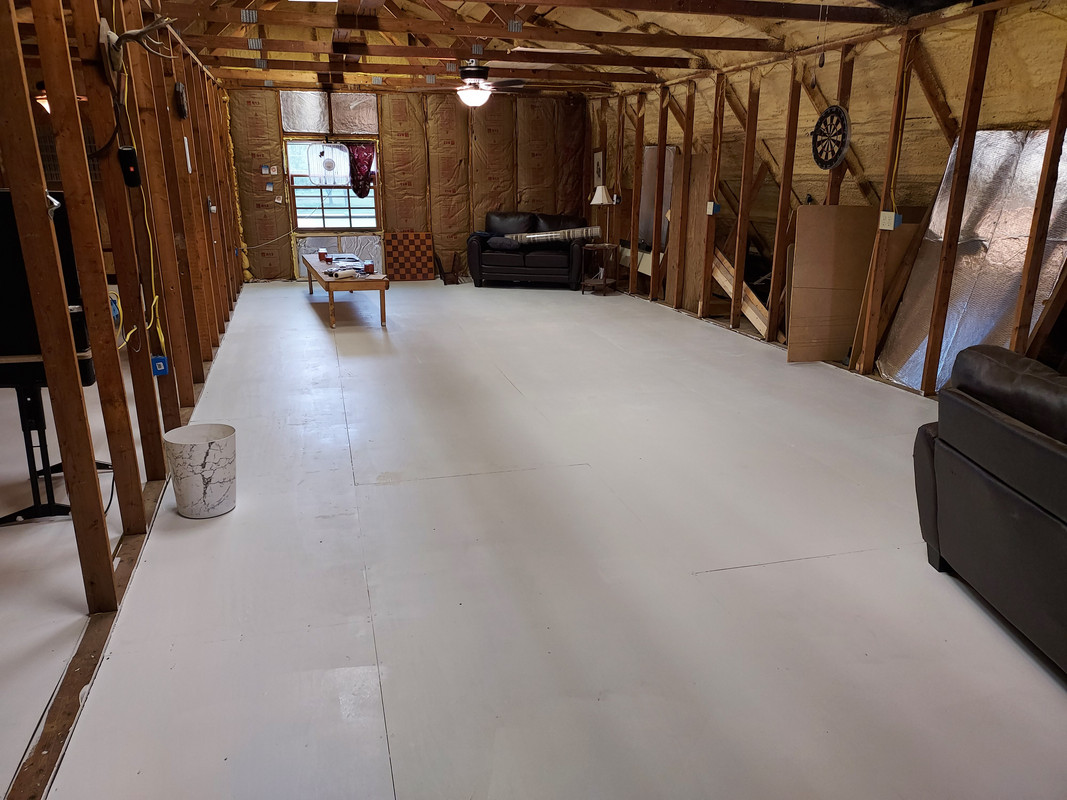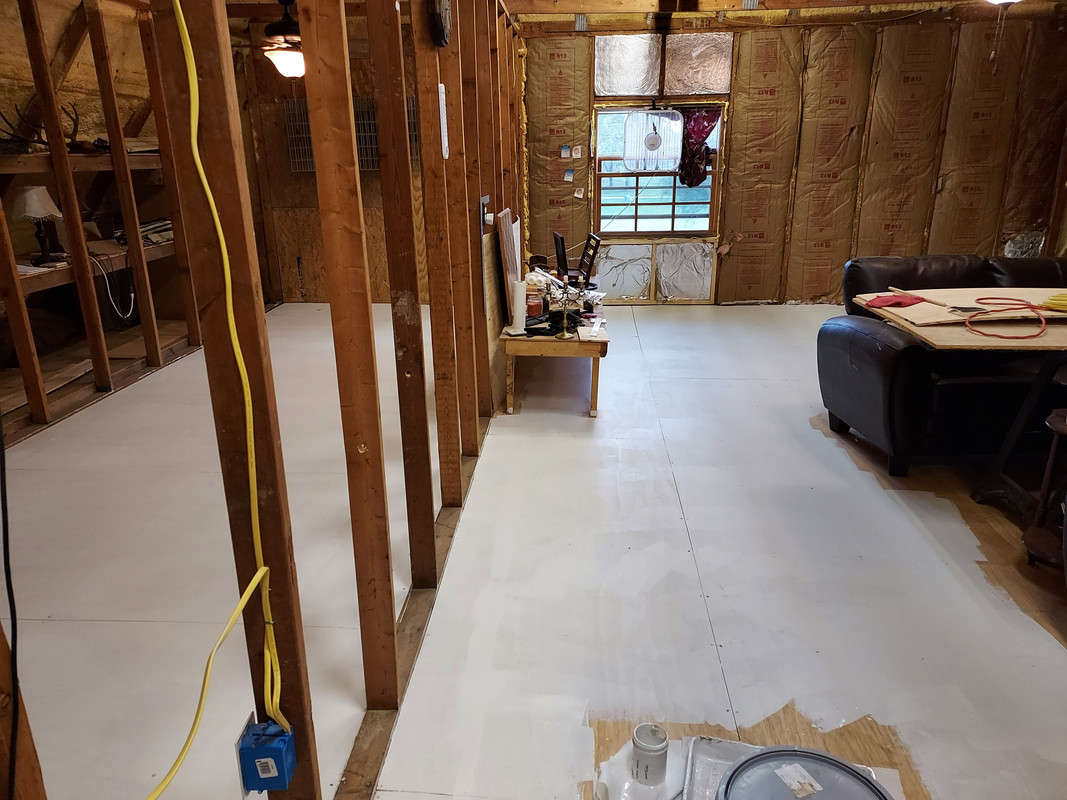 After painting, I added some insulation to the exterior walls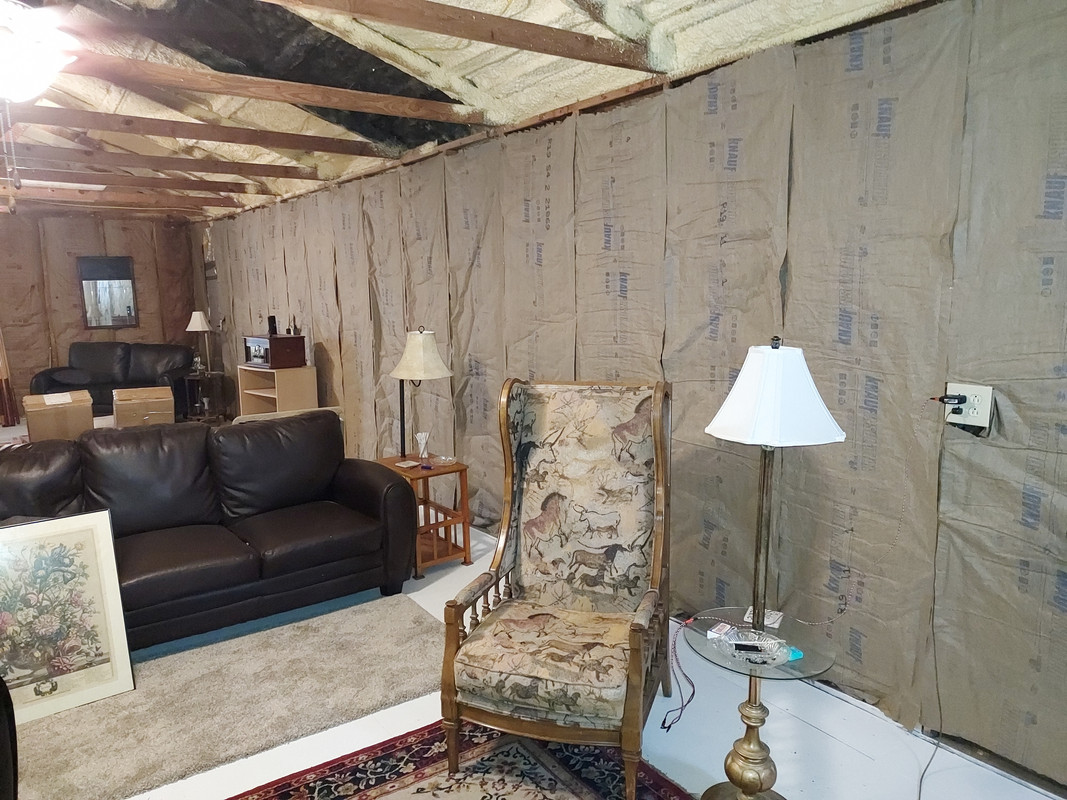 Since part of the plan all along was to divide the narrower eastern area into a bar and my Study, I turned the outlet around and left room for the mini-fridge to be set into the wall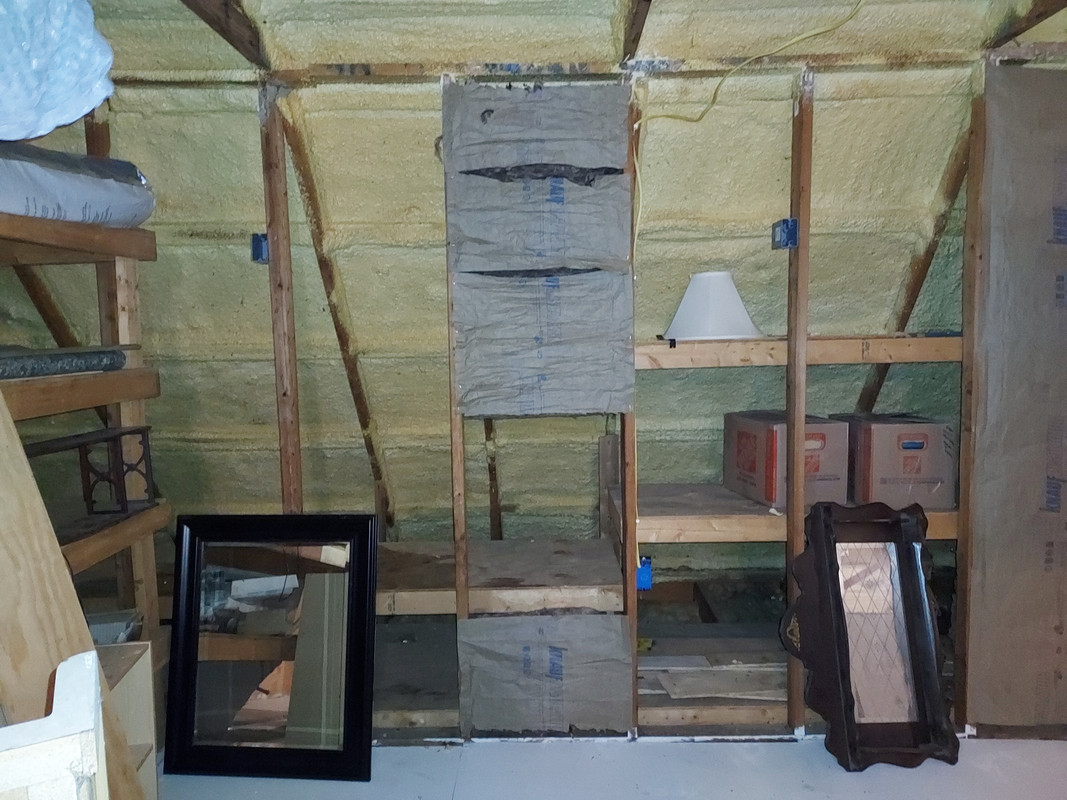 My wife made curtains, and my mom gave me one of her stained glass creations for the south window.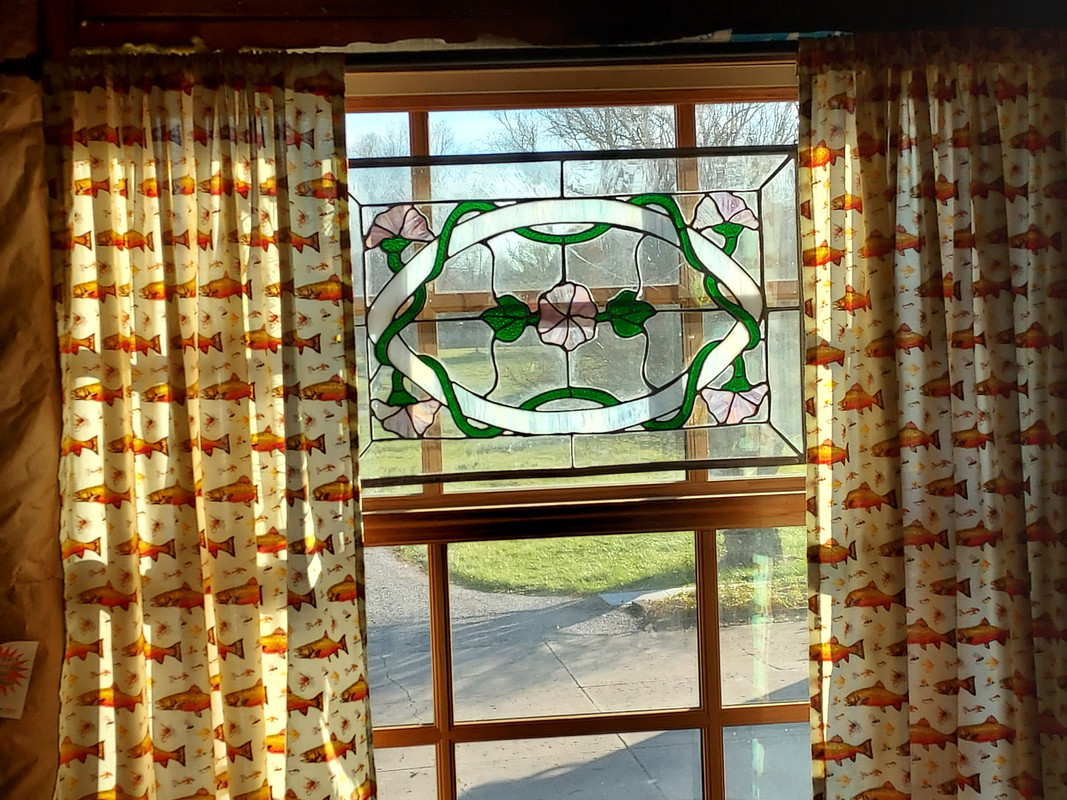 After that, it was only a matter of cutting and nailing the paneling, and having the installation crew put together the bar-sized pool table given by my realtor as a housewarming present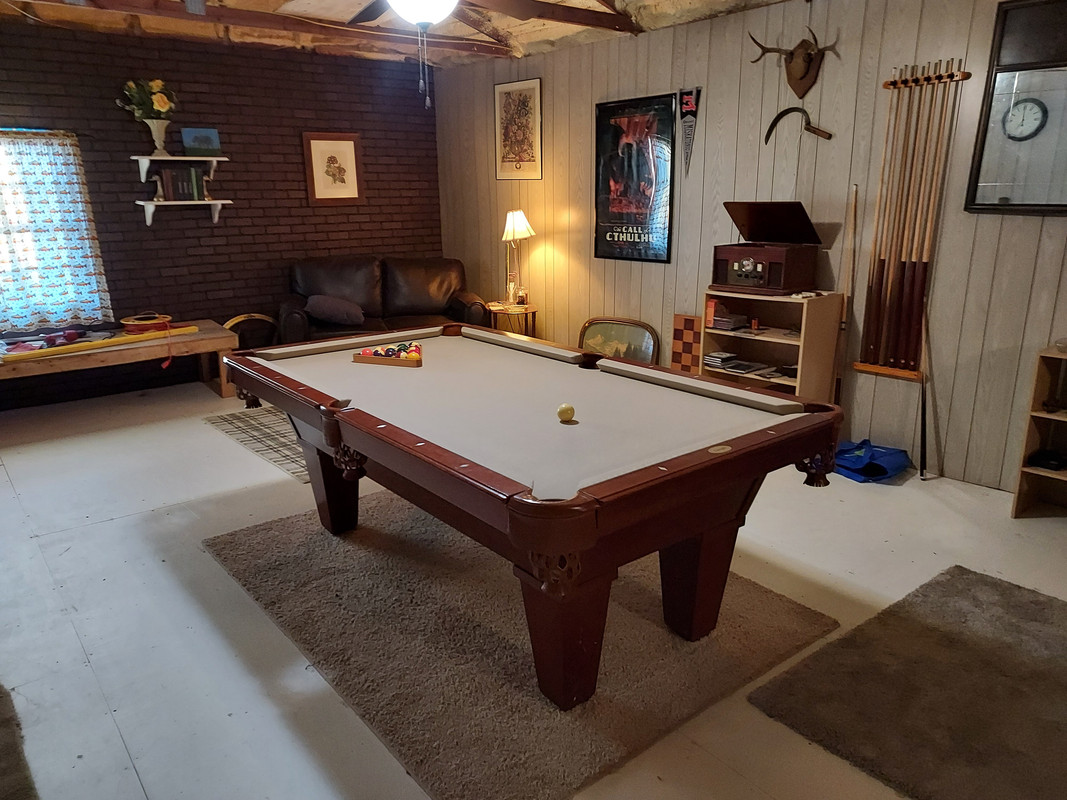 With winter coming on, I thought it prudent to have an electric fireplace. Another friend, Dev, put his creative woodworking skills to use and made a small table from a chunk of scrap wood we had discovered in the mess outside the barn. This is looking north.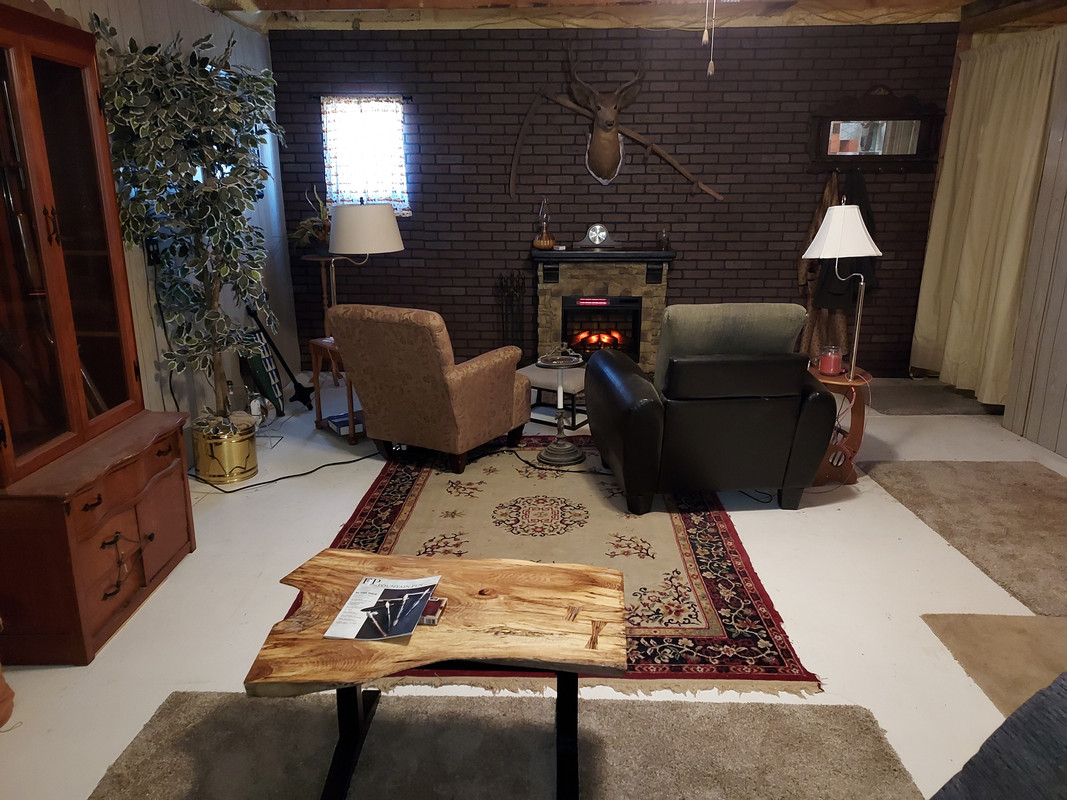 The bar area (northeast) is stocked with a variety of alcohol, tobacco, and snacks.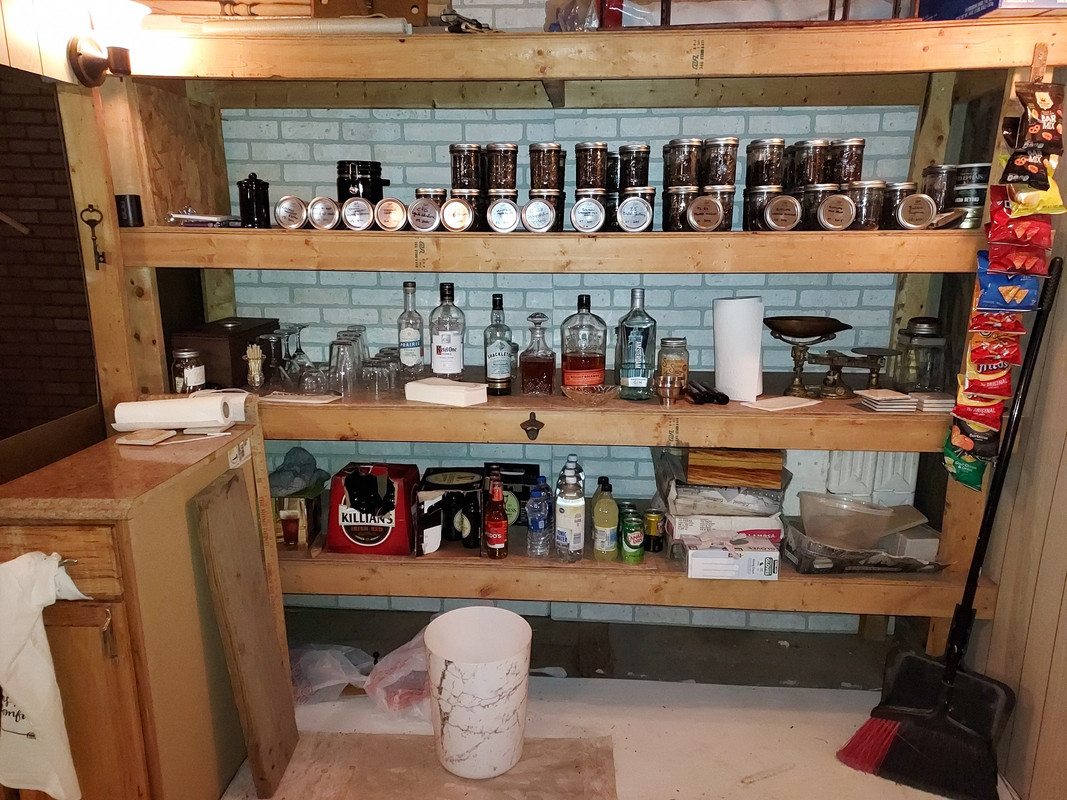 View including the mini-fridge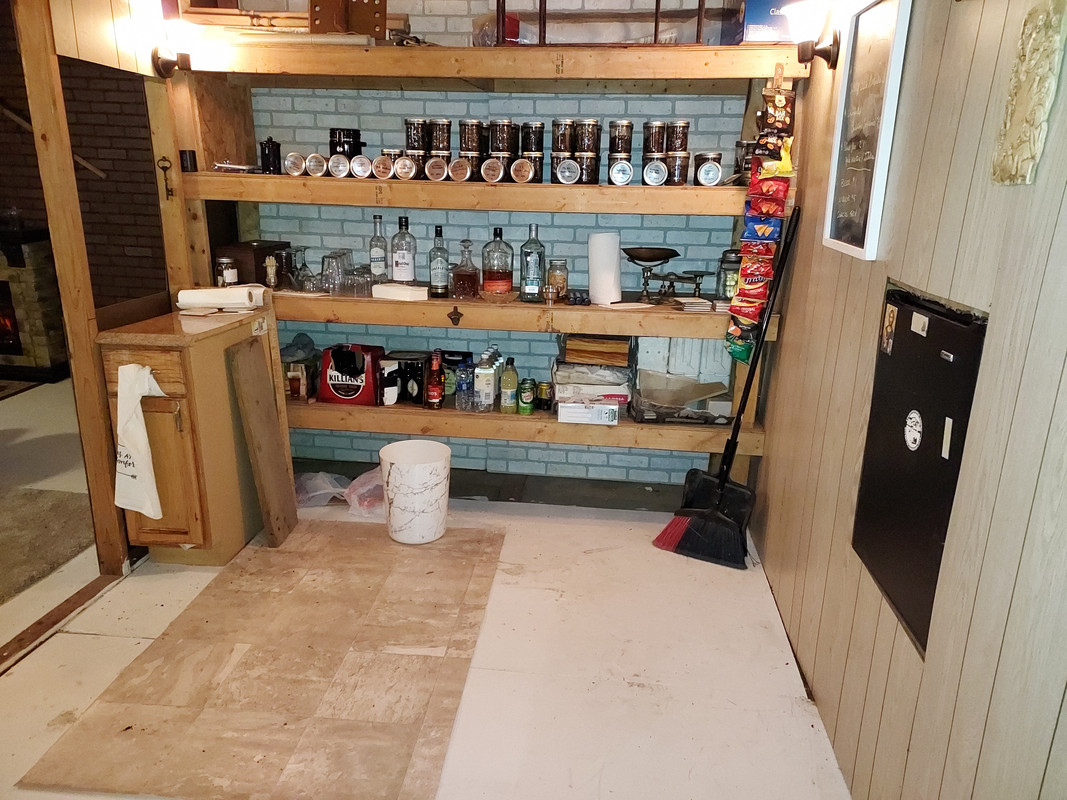 My Study (southeast) area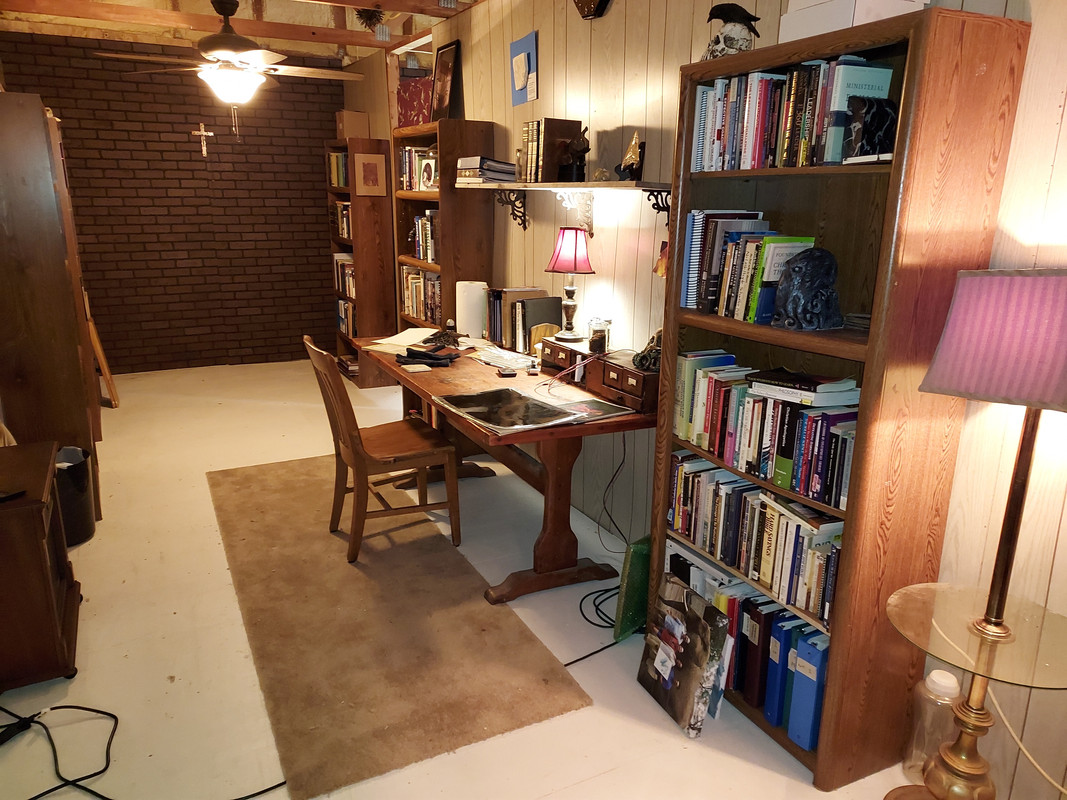 I still need to decide what I'm going to do with the ceiling, and there are curtains hanging in doorways that need doors, but this is what it is so far. Should you ever find yourself SE of Indianapolis, come on over for a drink, a smoke, and a game of darts!